September 9, 2013
Thank you to the editorial board of Cleveland's The Plain Dealer for championing the Great Lakes Century call to vision! The editorial, published  in conjunction with Friday's panel,  upholds the call for a long-term vision and coordinated planning. Read the full piece here.
We swim them. We drink them. We fish them.

We pollute them.

They are the Great Lakes but they are not the Go On Forever Lakes unless we work harder on keeping them Great.

What's required is a sense of community urgency to do more to preserve these irreplaceable, 10,000-year-old liquid assets as a natural resource and key to our economic futures. Enter Phil Enquist, a Chicago architect, who has spent four years applying urban design principles to this freshwater ecosystem that floats a multi-billion-dollar fishing industry and hundreds of thousands of jobs

He wants to do more to get Great Lakes cities to address, together, the shared weaknesses that impact the lakes — such as antiquated sewer systems that spill raw waste into the drinking water of more than 30 million people, or, in the case of Chicago, that send Great Lakes wastewater down the Mississippi River to the Gulf of Mexico instead of back into the lakes….
Terry Schwarz, director of the Cleveland Urban Design Collaborative, describes it as a "call to action that reminds us as citizens of the Great Lakes basin we are part of a bigger community."

David Beach, director of GreenCityBlueLake Institute, argues Enquist offers a framework that enables people to think "big" about the Great Lakes. "We have to break out of our laissez-faire attitude and realize that we are the custodians of the most amazing freshwater resource on the planet."
Posted at 9:04 AM Comments Off
September 5, 2013
This Friday, September 6, Phil Enquist will present the Great Lakes Century vision in Cleveland as part of a panel discussion with several local and regional leaders. The presentation is free to attend and begins at 7:30 p.m. at the Cleveland Museum of Natural History.
Check out an article by Steven Litt, Architectural Critic for the Plain Dealer and moderator of the panel, that gives details on the panel and an accompanying all-day Conservation Symposium:
Cleveland, which is vetting a new round of downtown lakefront development projects, likes to see itself as a city that thinks big.

Yet scale is relative. When it comes to thinking about the future of entire cities or regions, most Americans have a hard time seeing the big picture.

Chicago architect Phil Enquist has no such difficulties.

Over the past five years, as the lead partner in charge of urban design for the firm of Skidmore Owings and Merrill, Enquist has led a pro bono effort to create a century-long vision for the future of the Great Lakes and St. Lawrence River basins.
Read the full article here.
Posted at 9:13 AM Comments Off
September 4, 2013
Dave Ullrich,  Executive Director of the Great Lakes and St. Lawrence Cities Initiative, works with U.S. and Canadian mayors from across the Great Lakes and St. Lawrence River Basin to advance the protection and restoration of this resource. With over 100 mayors now participating, the Cities Initiative accelerates work to become a more sustainable region and to improve the quality of life and well being of its people. Prior to assuming his current position, Dave served for 30 years at the U.S. Environmental Protection Agency's Great Lakes regional office in Chicago, working on environmental issues in the six states of the upper Midwest. In this video, he speaks to value of cities organizing around common needs, exchanging ideas, and collaborating to advance a shared vision, such as connecting our region's cities by high-speed rail.
Posted at 8:41 AM 4 Comments
August 29, 2013
Jerry Adelmann is President and CEO of Openlands, a nonprofit organization that protects the natural and open spaces of northeastern Illinois and the surrounding region. In his 25 years leading Openlands, Jerry has guided the organization's conservation activities—outreach and education, technical assistance and planning, land acquisition and preservation, and policy and advocacy—with a powerful vision for protected open space improving quality of life. Openlands' vision for the region is a landscape that includes a vast network of land and water trails, tree-lined streets, and intimate public gardens within easy reach of every city dweller. It also includes parks and preserves big enough to provide natural habitat and to give visitors a sense of the vast prairies, woodlands, and wetlands that were here before the cities. In this video, Jerry shares his vision for people connected to nature where they live and speaks to how Lake Michigan has fundamentally shaped the Chicago region for hundreds of years. 
Posted at 8:13 AM Comments Off
August 20, 2013
Michelle Parker oversees Shedd Aquarium's Great Lakes program, sustainable seafood program, and sustainability efforts at the aquarium. In her role as Vice President of Great Lakes and Sustainability, she guides strategic planning for Shedd to make meaningful contributions in Great Lakes science, education and conservation. Michelle is passionate about Great Lakes animals and serves as a Shedd spokesperson on regional wildlife and habitat issues. Among other initiatives, she was instrumental in launching Shedd's permanent interactive exhibit, "At Home on the Great Lakes," in June 2013. The exhibit engages visitors with the rich biodiversity of the lakes and the aquarium's conservation efforts.
What is the focus of your work at Shedd Aquarium?
As the Vice President of Great Lakes and Sustainability at Shedd Aquarium in Chicago, I focus on building programs that celebrate the connections between wildlife and people, inspiring them to care for the environment. The Great Lakes and Sustainability team at Shedd oversees the aquarium's Great Lakes Initiative, the Right Bite sustainable seafood program and the efforts to minimize our organization's environmental footprint.  Our days range from gathering volunteers to help plant natives at Indiana Dunes to encouraging restaurants to offer sustainable seafood options on their menus to developing strategies to greatly divert the aquarium's waste stream to recycling and composting.  The work is dynamic, fast-paced and rewarding: I am blessed to work with such talented, creative and inspiring people every day.
What is your vision for the Great Lakes in 100 years?
I'd like to see a region where people from cities and rural townships alike feel that they are part of the Great Lakes. Around the basin, people would celebrate and protect all wildlife, from damselflies to moose. We'd have continued to restore local waterways and improved access to clean water and recreation. Most importantly, when people talk about the Great Lakes, they'd see the connections between themselves, the wildlife, the habitats, and the water—from Ely to Rochester, the lakes would be part of our regional identity.
What sparked your passion for conservation in this region?
Since I moved to Chicago nine years ago, the Great Lakes have been a central part of my life. They've always been my place to recharge after a busy week.  There is nothing quite like biking along the Lakefront Trail to Montrose Beach for a fun day in the sun, sand and surf!  I want everyone in our region to have opportunities to connect with Great Lakes wildlife and habitat, whether it's playing on city beaches or portaging canoes through the Boundary Waters.
Now as a new mom, I have another reason to care about the Great Lakes. I want my daughter, her children, and her grandchildren to have access to healthy lakes so they can go birding on its shores, hike the dunes, dangle their legs over a city pier. When you think about the rich diversity of species, ecosystems, and human communities that the Great Lakes weave together, it's incredible. I want to know that the work we're doing today will help protect the integrity of those interdependent relationships for generations to come.
Posted at 10:24 AM Comments Off
August 8, 2013
George Heartwell, Mayor of Grand Rapids, Michigan is a nationally-recognized leader in sustainability and climate action and a dedicated advocate for the Great Lakes. During his nine-year tenure as Mayor, the City of Grand Rapids government has implemented a variety of environmental measures, including purchase of renewable resource energy, use of alternative fuels in city vehicles, continued attention to water quality in the Grand River, and widespread implementation of energy conservation measures. In June 2013, Mayor Heartwell became one of the country's first local government leaders to sign Resilient Communities for America, a pledge to protect their communities from climate change. Mayor Heartwell also serves on the Board of Directors of the Great Lakes and St. Lawrence Cities Initiative, a coalition of over 100 mayors working to protect and restore the vitality of the watershed and improve the quality of life for the residents of the region. In the following video, he shares his vision for the Great Lakes Basin to become a federally-recognized Heritage Area.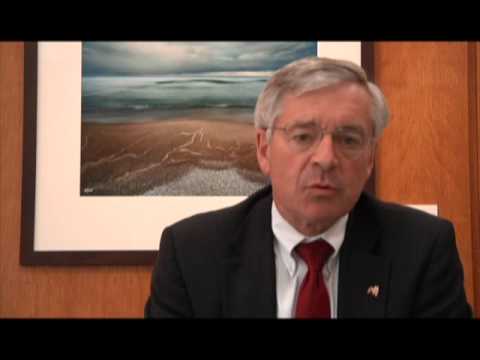 Posted at 2:09 PM Comments Off
August 5, 2013
Abby Crisostomo is an Associate in Metropolitan Planning Council's Water Resources Program. With a focus on water resources policy, planning and management, her current work includes providing technical assistance on interjurisdictional water supply coordination to the Northwest Water Planning Alliance and the DuPage Water Commission, coordinating neighborhood-scale green infrastructure projects, and conducting research on stormwater management incentive programs. In this video, Abby explains how the Great Lakes we will thrive if we take advantage of and connect our assets – natural, infrastructural and social. MPC's work on water management in the Chicago region influences water use over the next 50 years, the type of long-term planning that is needed to secure a water supply for the next 100 years. Abby also manages content and outreach for the What Our Water's Worth campaign and can be found online at @AbbyMPC.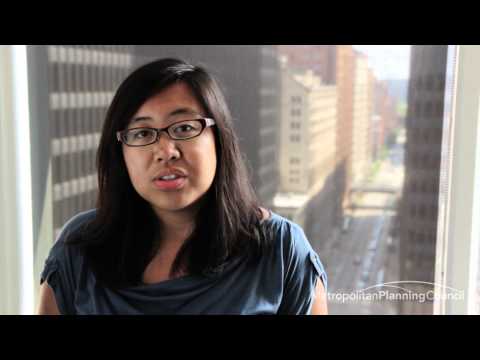 Posted at 1:44 PM Comments Off
August 1, 2013
Bill Schleizer is the Managing Director at Delta Institute, a nonprofit that works in partnership with business, government and communities in the Great Lakes region to create and implement innovative, market-driven solutions that build environmental resilience, economic vitality, and healthy communities. At Delta, Bill oversees project management, administration and program development. In this video, he speaks about a vision to fully value our region's natural resources and the need for a systemic approach to infrastructure, economic valuation, and governance.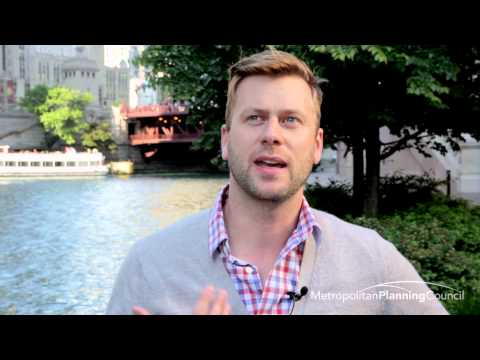 Posted at 7:56 AM Comments Off
July 29, 2013
Matthew Tirrell is the founding Pritzker Director of the Institute for Molecular Engineering at the University of Chicago, a new institute that is investigating nanotechnology solutions for freshwater resources. Matt leads a research partnership between the Univ. of Chicago and Israel's Ben-Gurion University that is focused on innovating water production and purification technologies to meet the growing demand for freshwater resources globally. In this video, Matt explains how nanotechnology can help address contamination from industry and agriculture in the Great Lakes region.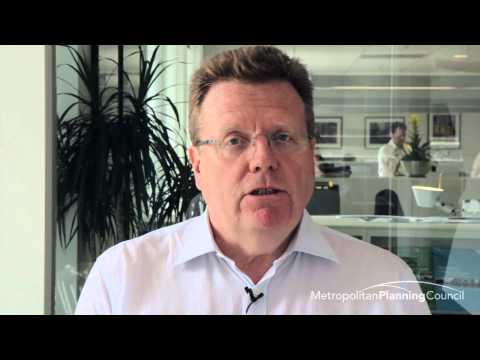 Posted at 9:08 AM Comments Off
July 25, 2013
Katie Larson is the Education Coordinator of the Alliance for the Great Lakes, based in the Alliance's Chicago office. The Alliance for the Great Lakes is dedicated to conserving and restoring the world's largest freshwater resource using policy, education and local efforts, ensuring a healthy Great Lakes and clean water for generations of people and wildlife. In addition to several key programs to create healthier beaches, improve water quality and fight invasive species, the Alliance is dedicated to fostering an ethic of learning, appreciation and care for the Great Lakes. As Education Coordinator, Katie works with the Great Lakes in My World curriculum and the Adopt-A-Beach service learning program. Check out this video produced by the Metropolitan Planning Council.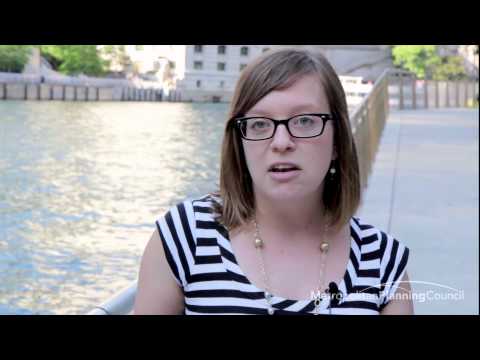 Posted at 8:13 AM Comments Off